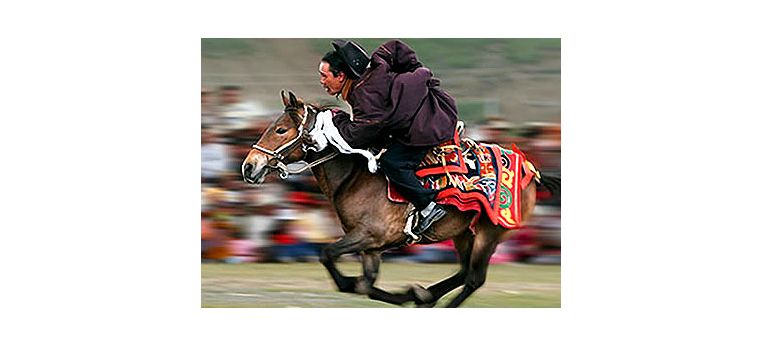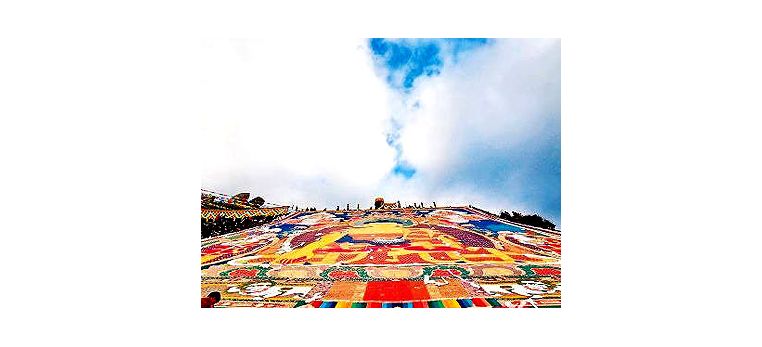 Tibetan festivals are held according to the Tibetan lunnar calendar, which usually lags at least a month behind Gregorian calendar.

Tibetan New Year ( Losar)
Losar, the Tibetan New Year. The largest and most popular nonreligious festival of the year, Losar is primarily a family-oriented festival, celebrated in homes and with friends by eating special pastries and drinking plenty of Chang(barely beer). On new year's day in Lhasa pilgrims throng the Jokhang temple and Potola palace to make offerings of butter in the burning lamps.

Guthok Festival
A day for exorcising the evil form the old year so the New Year will begin on a good note. Tibetans busily clean their homes, chasing away the bad spirits to let the benevolent ones come in. Lama mask dances is a symbolic performance of good triumphing over evil.

Monlam Chemo Festival (Great Prayer Ceremony)
The Great Prayer Festival is celebrated on the 15th of the first month every year. Monks from monasteries and local artists make various-shaped butter flowers with colored butter in pyramids in front the Jokhang Temple(Nowadays it's holding in their own monastery).

Saga Dawa Festival
Saga Dawa is the biggest religious festival after Monlam Chemo, and celebrates the enlightenment of Buddha and his entry into nirvana upon his death. Thousands of pilgrims crowd into the Jokhang temple, and the Lingkor circumambulation routes around Lhasa has a steady flow of worshipers for the entire day.

Shoton Festival
Drepung Monastery Giant Thangka Festival. The large Thangka is displayed for only a few hours early in the morning on a hill beside Drepung. This marks the star of Yogurt Festival, after the Thangka comes down the first opera dances are performed in the main courtyard. Seventh month, first to seventh days: Shoton, the Yogurt Festival. Norbulingka is the scene of a week-long picnic of eating and drinking, with Tibetan Opera performances in the gardens and at other venues around town.

Bathing Festival
It is believed when the sacred planet Venus appears in the sky, the water in the river becomes purest and cures diseases. During its appearance for one week, usually the end of the seventh and beginning of the eighth lunar months, all the people in Tibet go into the river to wash away the grime of the previous year.

Horse-racing Festival
Horse race and archery are generally popular in Tibet, there are many horse racing festivals in Tibet, Jyekundo,Nakchu and Litang are the greatest. Gyantse enjoys prestige of being the earliest in history by starting in 1408. Contests in early times included horse race, archery, and shooting on gallop followed by a few days' entertainment or picnicking. Presently ball games, track and field events, folk songs and dances, barter trade are in addition to the above.