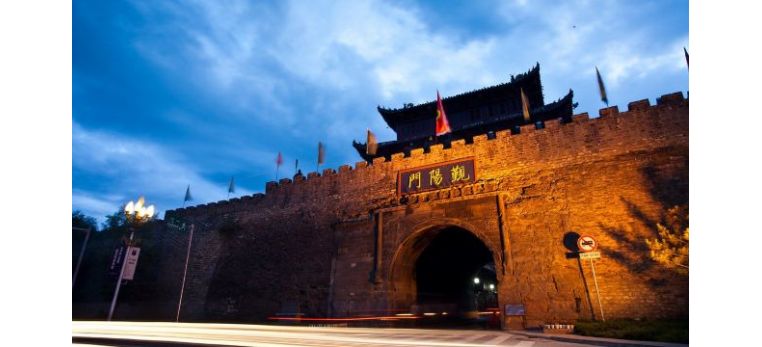 Songpan Ancient Town, situated in Jin'an Town of Songpan, is nearly 322 km (200 miles) from Chengdu (the capital city of Sichuan Province). Historically, it was known as Songzhou Town and was considered the 'West Portal of Sichuan'. Due to its advantageous situation geographically, it functioned as a military base from the time of the Tang Dynasty (618-907). It has recently gained a reputation as one of the most interesting historical towns in Sichuan Province.

Upon entering Songpan Ancient Town, visitors will immediately be impressed by the grand and ancient constructions before them. Although founded in the Tang Dynasty and rebuilt during the Ming Dynasty (1368-1644), the city gates and city wall here have all been fairly well-preserved through the centuries.

Songpan Ancient Town as a whole consists of both an inner city and an outer city. There are five city gates in the inner city, facing north, south, east, west and southwest. There are also two city gates in the outer city. Each gate was built from vast flagstones, with its ceiling shaped in a semi circle. Stones at the base of the gates are embellished with delicate engravings.

Constructed from giant blue bricks, each of which is twenty inches long, ten inches wide and five inches thick, the city wall is approximately four miles long and over 10m (33 feet) high, covering an area of nine square miles. The bricks were made of sticky rice, lime and Chinese wood oil and each weighs 30 kilograms, guaranteeing the strength of the city wall.

Songpan Ancient Town
Standing on the city wall of Songpan Ancient Town, visitors can feast their eyes on a spectacular vista of the entire ancient town. From this viewpoint, visitors can admire the surrounding mountainous landscape and the swift flowing Min River that passes through the town. As they do so, they may wish to savor one of the legendary historical stories that are associated with the area.

During the Tang Dynasty, King Songtsan Gambo of the Tubo Kingdom sent envoys to the Tang court in Chang'an proposing a marriage between the two dynasties. But the Tubo envoys were detained in Songzhou Town by officials from the Tang court, and a battle between the Tubo and Tang armies was fought here. After the Tang army won the battle, Emperor Taizong -- Li Shimin made an alliance with the Tubo Kingdom by marrying Princess Wencheng to Songtsan Gambo.

Because of its location, four ethnic groups are resident in Songpan Ancient Town including Tibetan, Qiang, Hui and Han. This contributes to the unique cultural style of this ancient town; Kangba Culture, a kind of multi-cultural melding of the four different cultural elements.